Rethinking Digital Transformation for your New Reality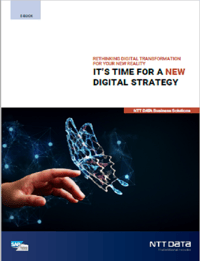 Digital transformation has been a popular topic for years, yet few businesses have been successful in 'transforming' their organizations. This fact became glaringly obvious in the current environment, shining a harsh light on businesses unprepared to deal with the pace of change.

In a world that is rapidly changing, the current approach to digital transformation doesn't work. The pace of change is unrelenting, and continuing to do 'business as usual' is not an option.

Download our e-book to learn about a new service-based approach that provides a smarter way to respond to changes in technology, your industry and your business.