Rethinking Digital Transformation for the Chemicals Industry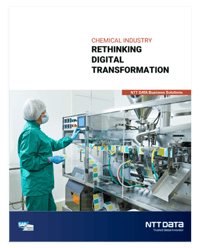 The current pandemic presents immediate challenges for supply chains, manufacturing and demand management. But within those challenges lies the opportunity to move forward stronger than before.
The future for chemical companies will depend on their ability to create innovative products and services derived from new business models, ranging from simple after-sales offerings to complex outcome-as-a-service models. This will require real-time data sharing and collaboration with customers on new platforms.
To get there, they will need a new approach to digital transformation. This service-based approach replaces traditional large-scale projects with a series of smaller projects that provide a quicker, smarter way to respond to changes in technology, your industry and your business.
To learn more, download our e-book.