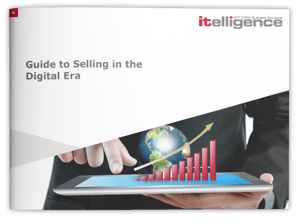 There's a fundamental shift taking place with customer relationships. Today's customers are better informed, socially connected and able to switch products, services and vendors more easily than ever before. And now they're starting the buying cycle well before engaging with sales.
The buyer's journey is no longer linear. It's fluid, and subject to go any which way, through many different channels. To be successful in sales today, you need the ability to stay one step ahead. You'll need to understand your customers' challenges, their industry, what they like and how to help them achieve their business objectives.
Learn how to align your selling process so that your business is focused on helping buyers move through each stage. Make every interaction meaningful, and you will engage and win today's empowered customers.
Download our Guide to Selling in the Digital Era to gain the insights you need to connect with customers in a personal and relevant way.