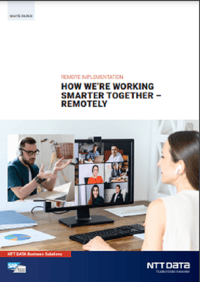 The COVID-19 pandemic has introduced a host of business challenges, including how to deliver SAP implementation services safely to our clients. With multiple clients that were already in different phases of project execution, it was vitally important for itelligence to find ways to deliver the same high level of service our clients have come to expect.
In this expert brief, Darshan Shah, Chief Consulting Officer, discusses the steps itelligence is taking to ensure our ability to deliver high-quality SAP implementation services to our clients remotely.
To learn more, download our expert brief.